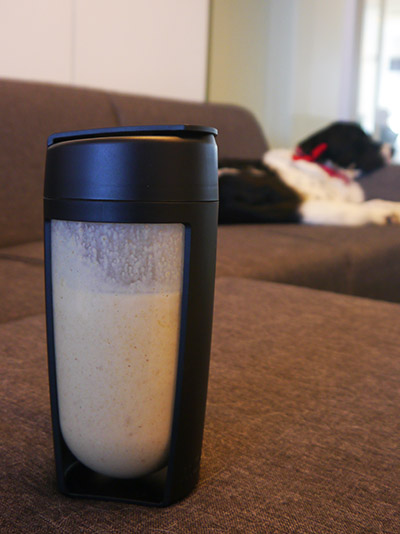 Complete Milk Meal
"Complete meals are usually made with water, but you can also add milk if you want!"
---
Serves
 1
Time 
 5 minutes
Difficulty  
Super Easy
---
Smoothie Vegetarian Vegan
---
Nutrition per serving
Of an adult's reference intake
Ingredients
140g Queal Banana Mania Standard
350ml milk
Optional
alternative: soy, almond, cashew, hemp, coconut, rice, or pea milk
alternative: Queal Banana Mania Vegan or Queal Cool Chocolate Standard
2 tsp (3g) honey
Preparation
Add 250ml of (alternative) milk to your shaker.

Add 140g of Queal (this is less than normally, because of the added calories from the milk).

Add the remaining 100ml of milk.

Shake like nobody is watching.

Enjoy!
A new recipe every week.
Subscribe to get an awesome new recipe each week!
Comments
Join the discussion