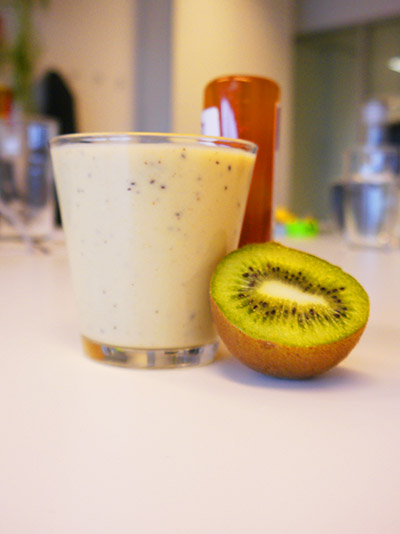 Killer Kiwi Banana Smoothie
"Is it summer yet? Then make this refreshing killer shake with kiwi and banana. Add some honey for that extra sweetness and enjoy!"
---
Serves
 1
Time 
 5 minutes
Difficulty  
Super Easy
---
Smoothie Vegetarian Vegan Delicious
---
Nutrition per serving
Of an adult's reference intake
Ingredients
Preparation
Freeze a very ripe banana overnight (best to pre-peel&chop it). For easy mixing, let it sit outside the fridge for 30 minutes before mixing. (The freezing is optional but is darn tasty)

In a blender, mix together the Queal, banana, kiwi, honey, and water.

Enjoy!
A new recipe every week.
Subscribe to get an awesome new recipe each week!
Comments
Join the discussion