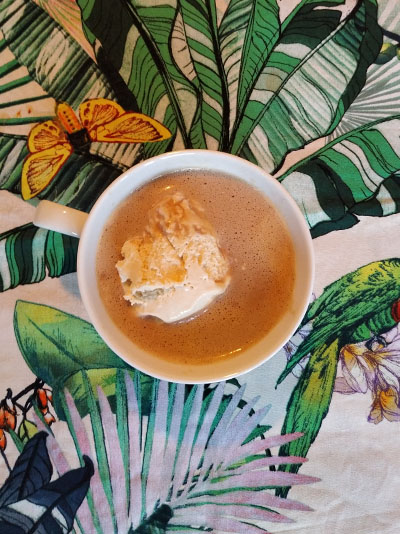 Queal Ice Coffee
"I can't remember how many times I've made this delicious ice coffee. It's so easy to make and really gets you started in the morning."
---
Serves
 1
Time 
 5 minutes
Difficulty  
Super Easy
---
Vegetarian Delicious Smoothie
---
Nutrition per serving
Of an adult's reference intake
Preparation
In a shaker, make your Steady Shake like you normally would.

Make a cup of coffee and let it cool for a little while.

Add two small or one large scoop of icecream and the coffee.

Enjoy!
A new recipe every week.
Subscribe to get an awesome new recipe each week!
Comments
Join the discussion