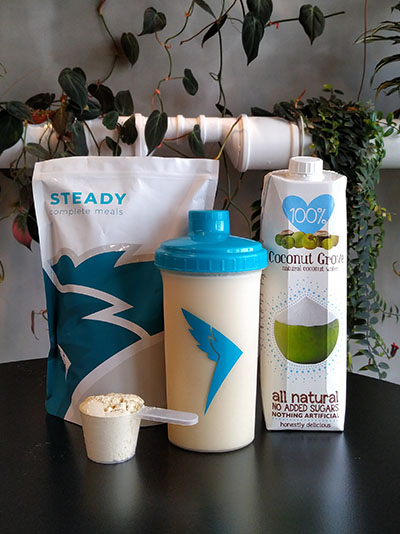 Coconut Banana Shake
"Coconut water was all the craze a few years back, but now that the hype is over, can you still make a good recipe with it? We think so with this shake with Queal Steady Banana and one whole banana per shake. "
---
Serves
 1
Time 
 5 minutes
Difficulty  
Super Easy
---
Vegan Smoothie
---
Nutrition per serving
Of an adult's reference intake
Preparation
Prepare your shake in a blender or with a food processor. Mix together Steady Vegan 130! grams of powder (~4 scoops) with 300 ml of coconut water, and also add the banana (in small pieces).

Blend for about 1 minute.

Enjoy your shake!
A new recipe every week.
Subscribe to get an awesome new recipe each week!
Comments
Join the discussion