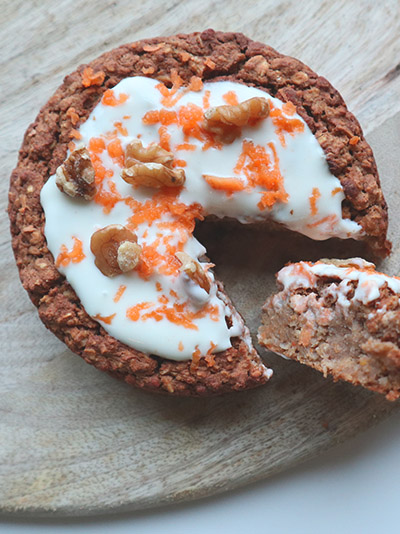 Mini Queal Carrot Cake
"As one of our Ready flavours is Carrot Break and tastes like sweet and spicy carrot cake, we thought of creating an actual one. Who wouldn't like having pie for breakfast, lunch or even dinner? "
---
Serves
 1
Time 
 30 minutes
Difficulty  
Super Easy
---
Vegan Delicious Baking
---
Nutrition per serving
Of an adult's reference intake
Ingredients
Optional
Preparation
Preheat the oven to 200C or 390F.

In a bowl, combine Ready, the almond milk, the applesauce, the baking powder and your optional sweetener. Whisk and set aside for about 5 minutes.

In the meantime, grease a the springform or breakfast bowl.

When the oven is done heating up, all you have to do is put the batter in your springform or bowl and bake it for about 20 minutes. .

Optionally, when done, you can top the mini cake with some plant-based yoghurt and walnuts.

Your pie as a meal is now done, enjoy.
A new recipe every week.
Subscribe to get an awesome new recipe each week!
Comments
Join the discussion