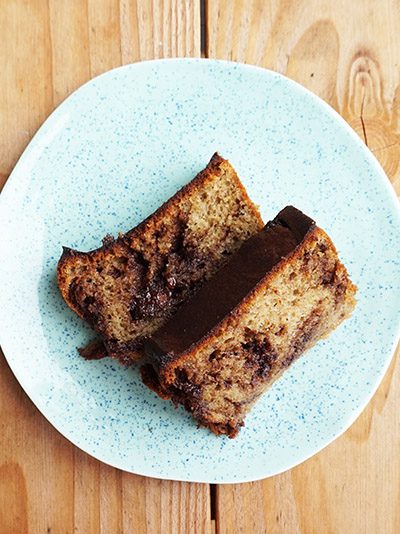 Banana Mania Queal Bread
"Make your own Queal banana-chocolate bread and bring it to the office as a healthy snack."
---
Serves
 8
Time 
 1H 30M
Difficulty  
Not Too Tricky
---
Baking Vegetarian Delicious
---
Nutrition per serving
Of an adult's reference intake
Ingredients
130g Queal Banana Mania Standard
75g unsalted butter
150g white sugar
1 egg
2 very ripe bananas
80g chocolate
pinch of salt
1 tsp baking soda
1 tsp vanilla extract
Optional
130g Queal Cool Chocolate Standard
Preparation
You can use either Cool Chocolate or Banana Mania (or a combination of both).

Preheat the oven to 175°C (350°F).

Start with slowly melting the butter.

In a mixing bowl, mash the ripe bananas with a fork until completely smooth.

Batter the egg.

Mix in with the bananas the melted butter, baking soda, salt, sugar, beaten egg, vanilla extract, and Queal.

Pour the batter into a prepared loaf pan.

Bake for 50 minutes.

(wait just until it won't burn your mouth anymore) Enjoy!
A new recipe every week.
Subscribe to get an awesome new recipe each week!
Comments
Join the discussion